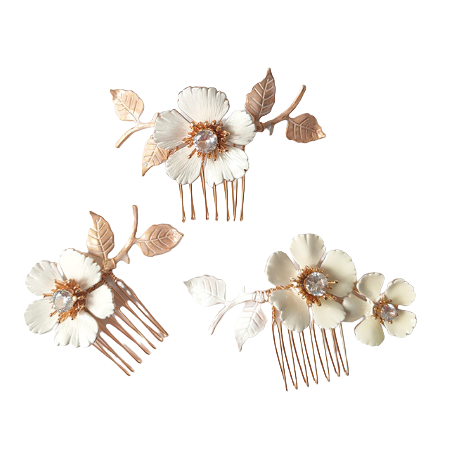 Nantahala Blossom Comb Set
Nantahala Blossom Comb Set
Regular price
$138.00
Save $-138.00
/
---
The Nantahala Blossom Comb Set combines hand-enameled white flowers and Swarovski Crystal centers to create a beautiful effect in the hair. The three comb set has varying shapes and sizes. Scatter them in your updo or layer them in your hair to create a look of your own. 
Enameled Flowers and Swarovski Crystal 
Small Comb 2.75" Long and 2.25" Wide
Medium Comb 3.35" Long and 2.0" Wide
Large Comb 3.25" Long and 2.25" Wide
14K Gold Plating 
These gorgeous handmade pieces can be worn in many different hairstyles.