Happily ever after is what you said to yourself
when he proposed.
Now, you don't want to miss one single detail.
Jewelry for your most Joyful day
Jewelry for your most
Joyful day
Bridesmaids Jewelry
Bridesmaids Jewelry
Bridal Guide May-June 2013
Destination Weddings and Honeymoons June 2010
The Knot Magazine Spring 2017
The Knot Magazine Winter 2016
Our Story
Anna Bellagio has been a leader in the bridal jewelry and accessories business since 2001. Company president, Terrie Needham takes enormous pride in her customer service mission to offer Brides an outstanding collection of affordable accessories that look sensational.
Frankly, this company of women just find it more fun. "It's everyone's special day". Terrie says."I feel like that I'm part of the big celebration.The most important part of the total bridal look is pulling together the details.That's what makes each Bride and they're wedding unique and individual. Bridal jewelry and accessories do just that," Terrie explains.
For a bride, getting married is one of the most special days of her entire life, but also a stressful event to plan. With all the details of planning a wedding, no bride wants to forget her bridal jewelry and end up looking plain on her big day! At Anna Bellagio, we offer a wide selection of stunning wedding jewelry to ensure the bride feels her most beautiful on what will surely be one her most cherished memories. With the right bridal jewelry, add sparkle and radiance with necklaces, earrings, bracelets, and more. From the traditional elegance of pearl necklaces to the shimmer of a dramatic pair of crystal chandelier earrings, our selection of bridal jewelry has everything brides need to feel beautiful and radiant. Whether you prefer a vintage inspired style reminiscent of the eras of the past, a feminine and floral collection, or a thoroughly modern take on wedding jewelry, find them all in one convenient place!
Our collections offer stunning cubic zirconia, freshwater pearls, Swarovski crystals, and other elements of exceptional beauty to help brides create their dream wedding day style. We also offer an array of hair accessories including flowers, hair combs, headbands, hair jewels, and more. From garters to match the style of any wedding dress to a variety of small handbags suited for holding essentials on the big day, we have everything a bride could ever need for her wedding! Aside from the bride, we have the jewelry your bridal party needs to look their best. From colorful pendant style necklaces in vibrant reds and tranquil blues to crystal and pearl bracelets as the perfect gift for your girls, our selection covers the bride and her bridal party!
While we focus on bridal accessories, many of the pieces we offer can also be worn for special events such as prom, graduation, and other momentous occasions calling for exceptional jewelry to fit your personal style. With an emphasis on adding beauty to your big day, Anna Bellagio has been your source for affordable accessories for a range of bridal styles. Since 2001, we have served 100,000 brides for their wedding day needs. We are focused on providing our valued customers with the best shopping experience which is why we offer free shipping on orders over $100, as well as a 30-day satisfaction guarantee on all bridal jewelry. If you have any questions, please feel free to contact us for further assistance on adding some extra sparkle to your special day.
Recent Articles
MATCHING 'MAIDS?
At Anna Bellagio we offer a huge selection of bridal earrings, from studs to chandeliers. All of our posts are surgical steel. We also have many styles that are offered in clip earrings as well.
EARRING STYLES
At Anna Bellagio we offer a huge selection of bridal earrings, from studs to chandeliers. All of our posts are surgical steel. We also have many styles that are offered in clip earrings as well.
NECKLACE STYLES
At Anna Bellagio we have a variety of necklace styles that look fabulous with popular necklines and styles of todays bridal gowns. Many of our necklaces are made with an extender to allow for different lengths. However if you find a necklace in our collections, and would like it to be shorter or longer please let us know we'll be happy to accommodate if possible. Here are a few of our most popular necklace styles. You may also want to review our "Find The Perfect Jewelry For Your Gown" for more information.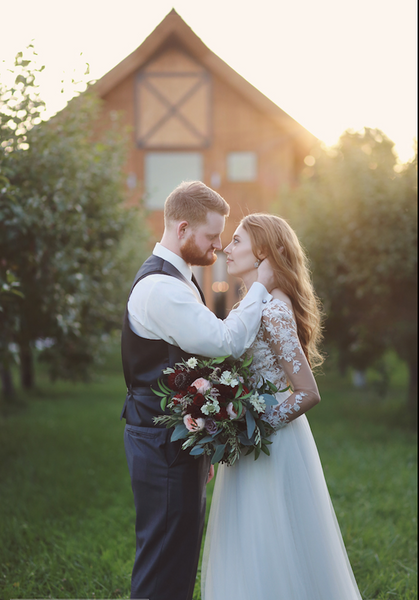 Recent Blog Posts
Ways to Require a Color Theme From Your Wedding Guests
Every bride and groom has an idea of what they want their wedding to be like. For some, it's all about the venue, while others are very focused on the food that will be served. For some, it's about the overall aesthetics, and that includes the guests. In some cases...